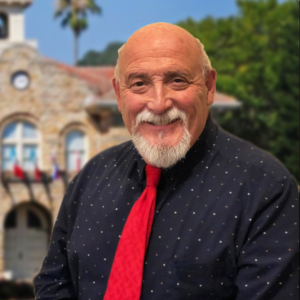 Bill Dardon, REALTOR®, DRE#00675255
"With over 40 years in the real estate business, experience, service, and integrity is my motto!"
Bill Dardon loves the Sonoma Valley. This community and the relationships he's formed are very important to him. With a daughter and 3 grandchildren here in Sonoma, the Dardons have been here for generations!
Bill enjoys collecting vintage cars so you'll probably see him driving around town in his 1938 Oldsmobile. His other interests include photography, gardening, and rose gardening.
When it comes to Sonoma, he knows it inside and out! An integral volunteer in many community events, such as serving as President of the Tuesday Night Farmers Market and overseeing logistics for the 4th of July parade, if you have a question about the Valley, he's got the answers. He has participated in the Scholarship Program at Sonoma Valley High and was named Volunteer of the Year at the Sonoma Community Center. Dardon has also served the community as a Commissioner for the City of Sonoma for 16 years.
A Sonoma icon, Bill has been located on the North Side of Sonoma Plaza since 1987, making client's real estate dreams come true. In doing so, he was given the Coldwell Banker International Diamond Society Award in 2018, which is awarded to the top 10% of sales associates internationally.
For Bill Dardon, Sonoma is home. Let him show you how to make it yours! Happy former clients and their referrals make up most of his business. If you share a buyer or seller with Bill, you'll receive $1,000 on closing. Visit this link to the referrals page for more information.
Stop by the Coldwell Banker Brokers of the Valley Plaza Office at 34 West Spain Street, call him at 707.529.0404, or email him at dardon@realestatesonoma.com to put his experience and knowledge to work for you today.